BALMY500 DISPOSIBLE – LYCHEE ICE 3% – MRVAPORA
₨1500
Availability:

Out of Stock
Distribution is now Available at MrVapora.pk Disposable Vapes Now Available in Pakistan at Mrvapora
A juicing a blend of frozen exotic lychee fruit sitting in a disposable vape for an exquisitely uplifting flavor that will tantalize the taste buds perfect lychee ice
Out of stock
Reviews (0)
Description
Description
BalMy Disposable – Lychee ICE 2% And 5% Nicotine (500 Puffs) in Pakistan
Disposable Pod System  BalMY Disposable Pod Device  is maintenance free and features an incredibly small and compact design for easy transport and use.
The device has a disposable cartridge, with a capacity of 2.2 ml and is activated automatically – when tightened.
All flavors are bright and rich – pleasure is guaranteed!
lychee ice
1. It looks like a traditional cigarette, feels like a traditional cigarette, tastes like a traditional cigarette.
2 .It's just a a tar-free way to enjoy smoking!
3. It is a non -flammable product that uses state of the art classy micro-electronic technology which provides smokers a real "smoking" experience.
4. Contains none of the carcinogenic chemicals that constitute cigarette smoke are in the e-cigarette vapor.
5. Harmless to other and the environment, without the danger of second-hand smoking
6. No possibility to cause fire, it can be used safely in most no-smoking places.
BalMY 500 Disposable Vape Kit – Great Tastes
-Multiple flavors available
-2%,3%,5% and various strength options
-Outstanding flavors explanation
-Smaller size
– Perfect disposible lychee taste
-Great humidity
-2.2 ml juice,400 mah ,500 puffs
-Resistance:1.6Ω
-Flavors: Lychee Ice,Mango Ice,Strawberry Kiwi,  Tobacco, Orange Ice, Grape Ice, Fruit Mint, Cafe Latte, Pineapple Ice.
-Customized Flavor &Strength & LifeSpan & Package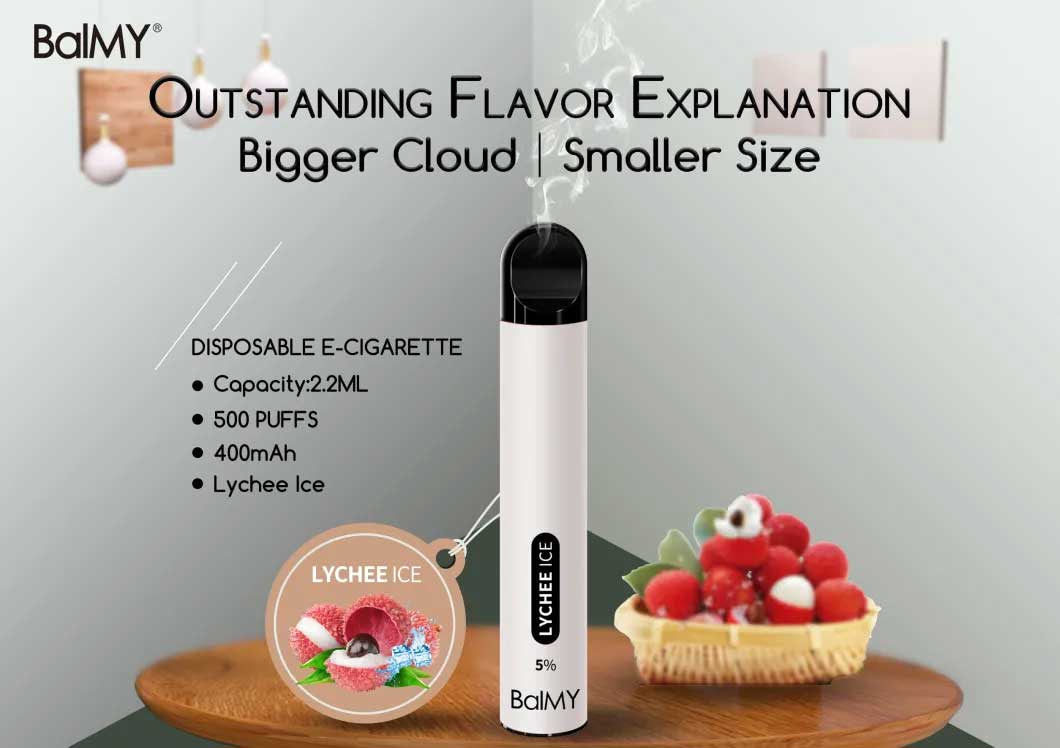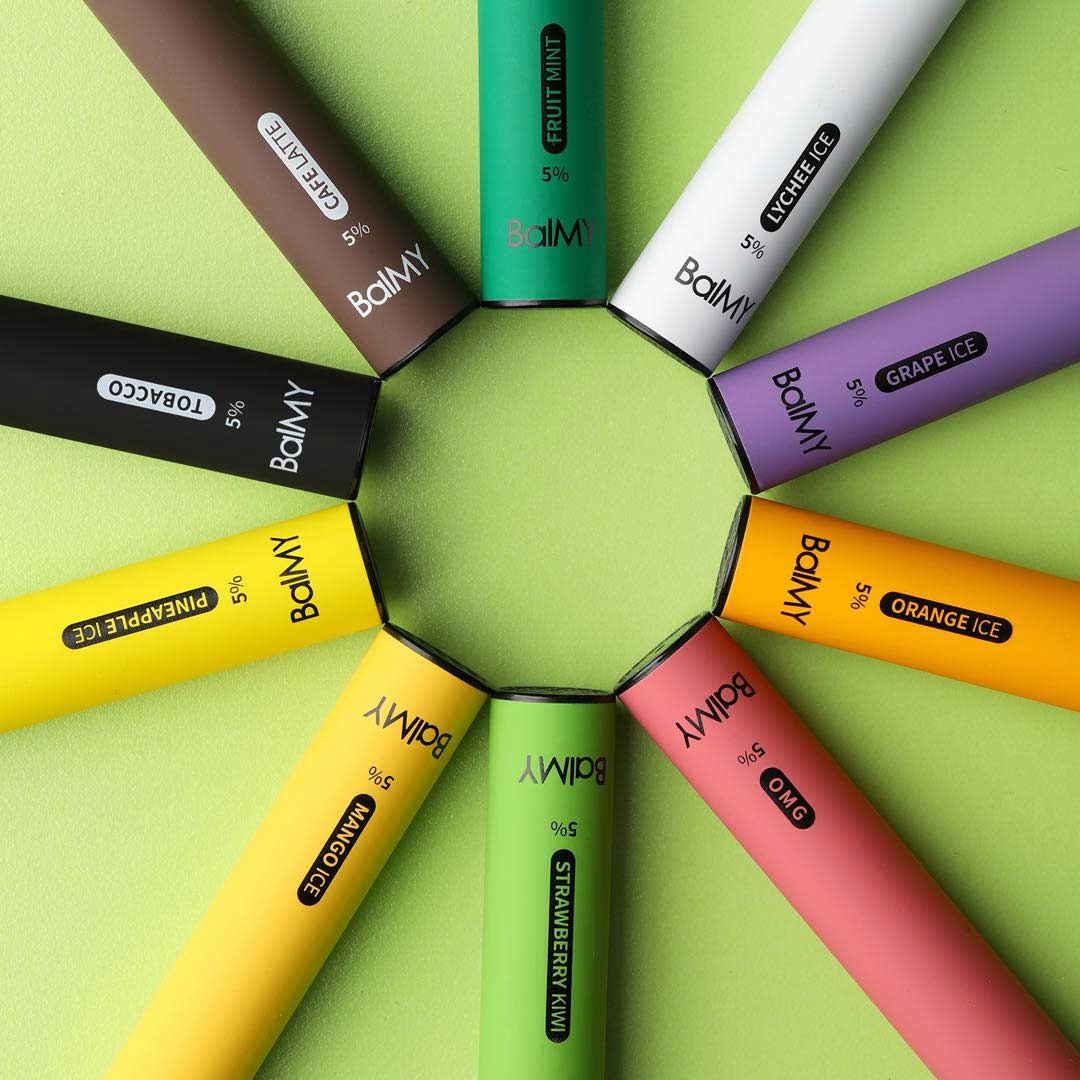 VapeStation offers a wide variety of vapes and related supplies, that including, Starter Kits, Pod Kits / MTL Devices, Pod Mods, Pen Style Vapes, Disposable Vapes, Box Mods, and Mech Mods. Our collection includes a huge variety of Tanks, Disposable Tanks, Sub Ohm Tanks, MTL Tanks, RDA Tanks, RDTA Tanks and RTA Tanks. On top of these, we also offer various kinds of Accessories including replacement coils / pods, batteries, replacement glass for tanks, cotton wicks, chargers, covers, pouch, spare parts, tool kits and rebuildable coils. Therefore, making Vape Station your one stop shop for all our e cigarette needs.
Among E-liquids, we offer a wide variety of flavours in our e juices, including fruits, desserts, breakfast and tobacco. All these flavour notes are available in Nic salts. Popular nic salt nicotine strengths include 20mg, 24mg, 25mg, 30mg, 35mg, 40mg, 48mg and 50mg.
Additional information